Top Small and Independent Shops in Birkenhead
Birkenhead was an epicentre of the industrial revolution, and to this day it continues to be a marvellous place for modern-day merchants. In this article, we've researched local businesses in the area that offer something a little different to your run-of-the-mill Poundland or Tesco. Below are a handful of our favourite Birkenhead independents – if you know an excellent independent in Birkenhead, please let us know. You can find our contact details at the bottom of this post. We've got so much to tell you about, so let's get started!
Amorini Antiques Centre
1 Hamilton Street, Birkenhead CH41 6DJ
http://www.amoriniantiquescentre.co.uk/
When it comes to Birkenhead, antiques and vintage hunters will always be spoilt for choice. The town hosts more than the average number of places to peruse objects of the past, and Amorini Antiques Centre should be near the top of your list.
This centre is smaller, but the items are curated and covetable, there's no sifting through piles of junk here – just resist the temptation to spill the entire contents of your wallet so you have some left for the other Birkenhead businesses…
If you're on a day trip from Liverpool the antiques centre is just a short jaunt from the ferry terminal. It's full to the brim with timeless furniture, sparkling vintage jewellery, clothing, ceramics and militaria – there's something to tempt budding bargain hunters and serious collectors alike.
Room 101 Antiques
Rendel St, Birkenhead CH41 3NJ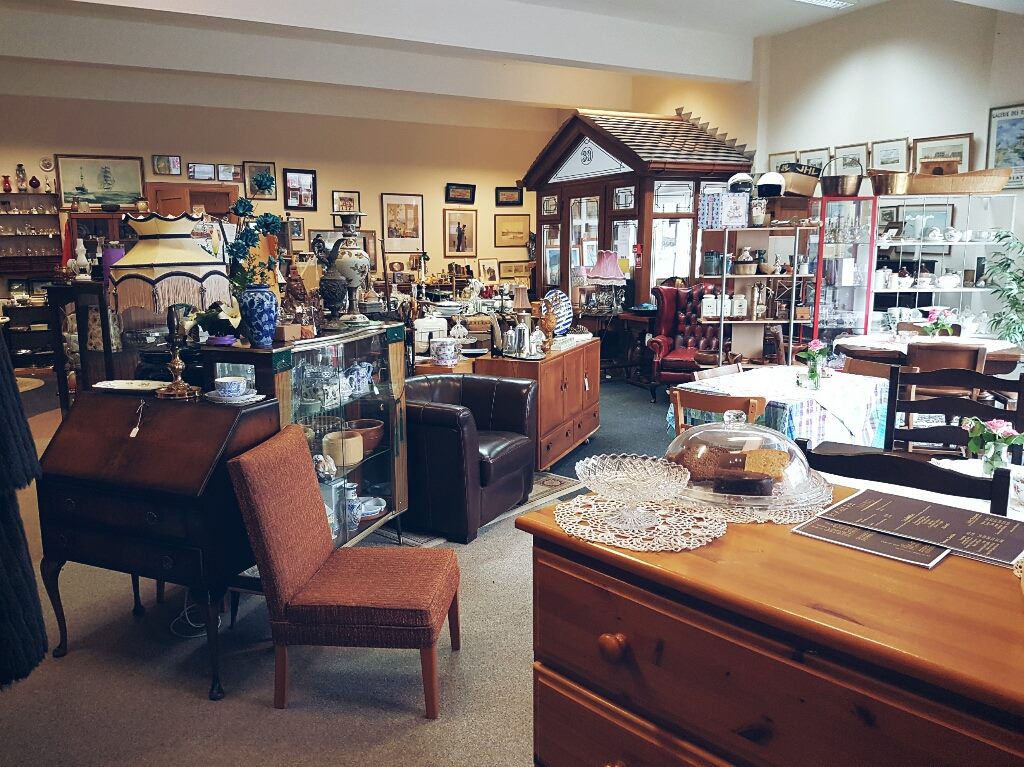 Image from Room 101's Facebook Page
Everyone who loves a long afternoon spent scouring the shelves better head over to Room 101 Antiques, Birkenhead really has enough antiques and vintage to make a weekend of it! We really recommend heading over to Room 101 to get your fill of collectables, furniture and more – it's a particularly fantastic spot if you're a dab hand at upcyling, as there are plenty of vintage furniture pieces to give you a project for your home.
The shop is tardis-like, with 1,800 Sq Ft of space to browse, be sure to hunt in every nook and cranny for the best finds. This centre also has free parking, so you can save your parking fee pennies for shopping.
Birkenhead Cycles
258 Conway Street, Birkenhead, CH41 4AH
https://www.birkenheadcycles.co.uk/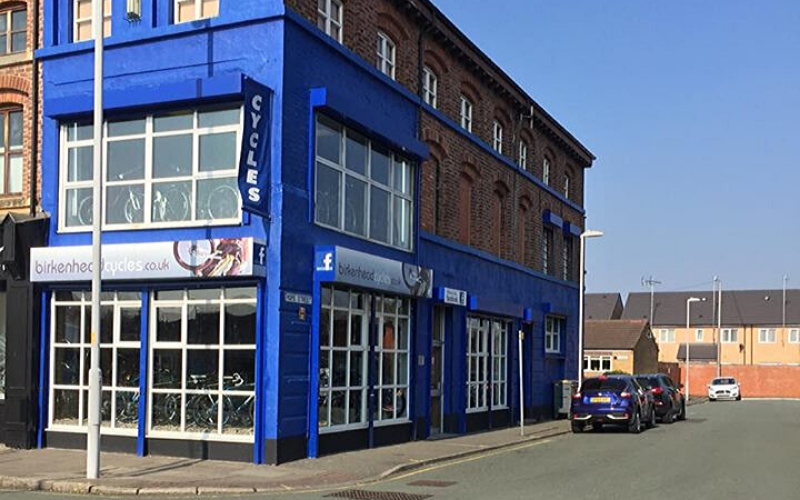 Image from Birkenhead Cycles Website
It's no surprise the cycling scene is alive and growing in Birkenhead as the Wirral offers numerous beautiful cycle routes – whether you're a serious fitness fanatic or a first-timer looking for a pleasant, easy ride on a summer's day.
Birkenhead Cycles have been around since the 1950s, making them a real established cornerstone of the town's business scene. This little shop is brimming with hundreds of bicycle models and the staff are true experts – you can come in as a complete beginner and get all the advice you need to get into this highly addictive hobby.
It's also worth having this shop on your radar for their bicycle maintenance services too. If you're serious about covering the length and breadth of the Wirral, you might need them!
Sewing Bee Fabrics
Woodside Business Park, Unit 104, Shore Rd, Birkenhead CH41 1EP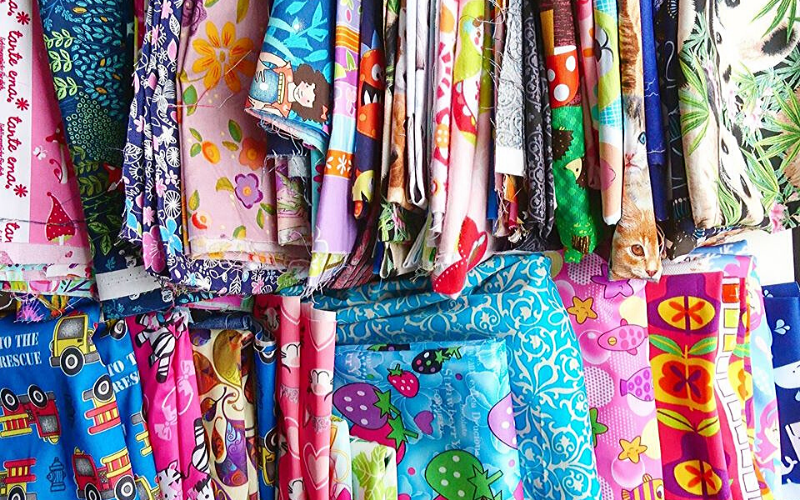 Image from Sewing Bee Fabrics' Facebook Page
If you're an obsessive crafter and you love stocking up on a plethora of fabrics and haberdashery, you really must book a time to go visit Sewing Bee Fabrics. We can't guarantee you won't leave with a 6ft high bundle of fabric rolls in your arms, but really, where's the harm in such joy?
The best part of this lovely little sewing shop is that it has a sewing community area, where visitors are able to swap their fabric scraps – We're sure any avid crafty folk know the value in finding the perfect scrap of fabric for applique. In the community area there are also plenty of books to flick through, and you're welcome to donate any of your own scraps and spares to help out others.
Owen Drew Candles
132 Claughton Rd, Birkenhead CH41 6EY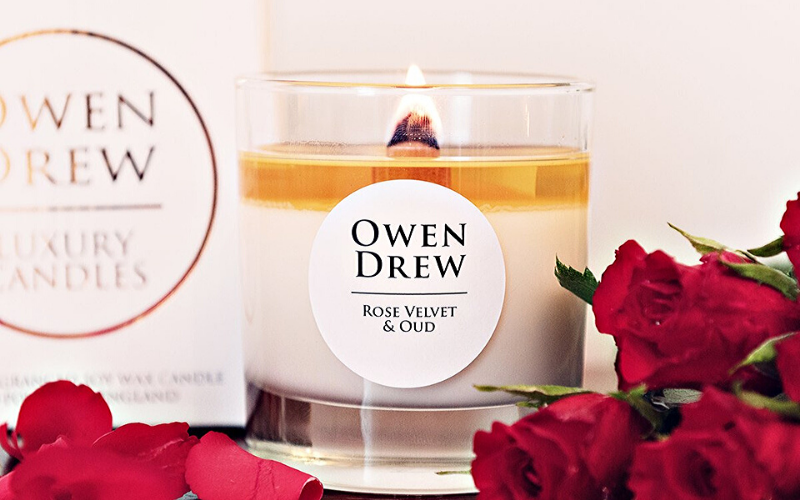 You can't really deny the impact something as simple as a scented candle can have on your life – creating a scented atmosphere in your home can help to invigorate, calm or inspire and can even simply just make your guests think you really have your life together. That's enough benefit for us!
We're really lucky on the Wirral to have these must-have candles right within reach, there are so many wondrous scents; from my personal favourite Rose Velvet and Oud, to White Linen and English Lavender. You can't really go wrong whichever you choose.
Not Just Vintage
136 Oxton Rd, Birkenhead CH41 2TP
https://www.facebook.com/NotJustVintageOxtonRoad/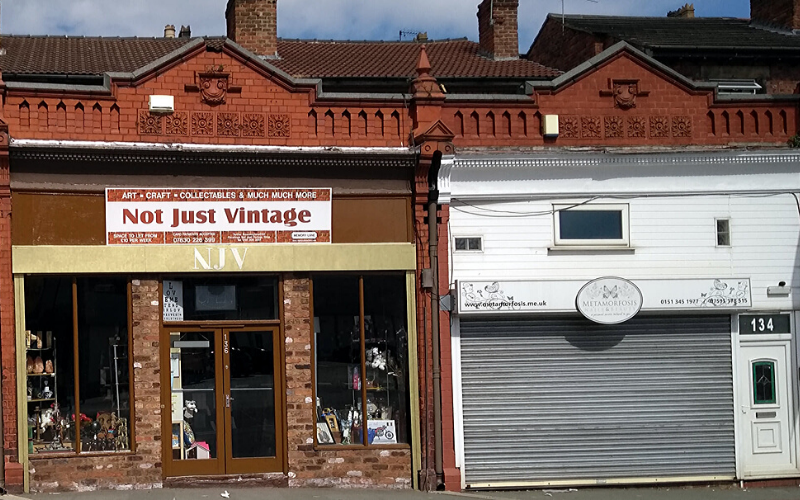 No two visits to this Aladdin's cave are the same, Not Just Vintage hosts approximately 20 different traders who always bring a variety of interesting and unique vintage for your browsing pleasure.
If you're hoping to be more eco-friendly this year, why not head to this little store and browse the rails of vintage and pre-owned clothing for some brilliant finds – there's nothing like the feeling of finding your holy grail vintage item in a local store.
Not Just Vintage is also a great destination for those looking for unique home accessories, there are plenty of modern trends you can pick up in their first iteration – look out for 70s glamour and modernist furniture and you'll be right on trend.
Skeleton Records
11 Oxton Rd, Birkenhead CH41 2QQ
https://www.facebook.com/SkeletonRecordsBirkenhead/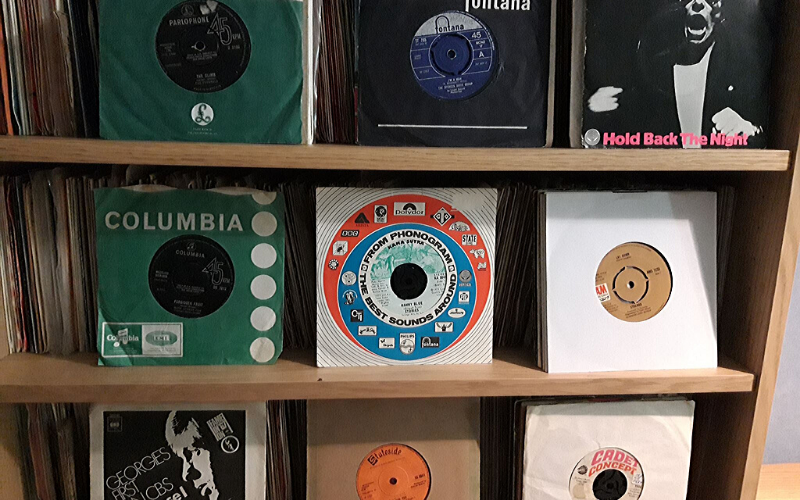 One of the last bastions of record shop joy left in the area, we hope that with the growing popularity of Vinyl, this local jewel will have plenty of business to keep it going. Revel in the nostalgia of the past and spend your afternoon flicking through rustling paper to find your favourite band; we can testify that the sound from a vinyl record is far more enveloping and glorious than any streaming service can achieve. We highly recommend a few beers, a beanbag and your favourite record on a Saturday night. Bliss.
Skeleton Records was established in 1971, so they've been around a good while now, and hopefully, they're going nowhere.
Boss Birds Parlour
Boss Birds Parlour, 72 Argyle St, Birkenhead CH41 6AF
https://bossbirdsparlour.co.uk/
Image from Boss Birds Parlour Facebook
Have you been pondering the plant-based life? Perhaps you're already passionate about all things plants? You'll be right at home at Boss Birds Parlour, Birkenhead's first 100% vegan gift emporium. They stock plenty of lovely gift ideas for your friends and family, whether it's a cosy scarf or a a piece of handmade clothing.
The boutique specialises in vegan beauty products too, so it's a good idea to head up here and spoil yourself if you're in dire need of a pamper. There's soaps, masks, oils and even make-up; all quite affordable too, so there's no reason to hold back, especially as they even stock chocolates…
—
Now that you've finished reading this article it's time to get out there and support our local independent businesses on the Wirral, and if you discover any other shops you feel the need to share with the world, please let us know!