Birkenhead is a city of historical firsts; you need only look at Hamilton Square, Birkenhead Park and its incredible shipbuilding docks to realise the city had enormous importance and significance back in the day. Located just a hop, skip and jump across the water from Liverpool, Birkenhead still offers great potential for enterprise and innovation, the town is building a reputation for itself as a thriving hub for independent businesses and start ups.
Home to huge international businesses such as Cammell Laird, Birkenhead has an established economy in shipbuilding, however many of the once abandoned shipping yards and warehouses now serve as incubators for small businesses. Birkenhead is well worth a visit while you're exploring the Wirral peninsula, whether it's for a walk through the park, a mooch around the shops or a scenic tour along the Mersey river.
Below we've put together plenty of information for a visit to Birkenhead, whether you're a tourist or a local, you're sure to find these guides useful!
Independent Birkenhead
Interested in shopping small? Why wouldn't you be! Independent shops offer something a little different to the high street, enabling their customers to find unique gifts and one-off creations. There's also a tonne of environmental benefits to shopping local, why not shop in Birkenhead and reduce your carbon footprint?
Let's make sure Birkenhead doesn't become one of the many towns in the UK suffering an empty high street, get out this weekend and wander the shops!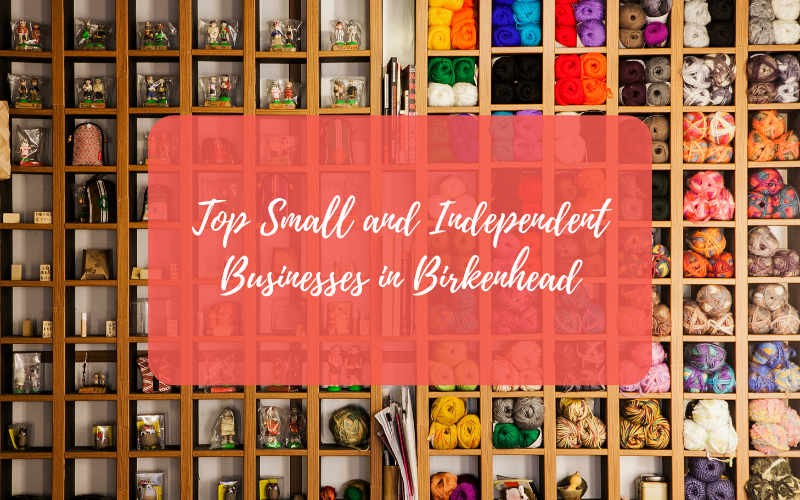 —
Dining in Birkenhead
Pub culture is alive and thriving in Birkenhead, you'll never struggle to find a nice spot near the waterfront for a scrumptious Sunday lunch – but if a lighter snack is more your thing, there's plenty of gorgeous little cafes too. With a multitude of tearooms, there are some wonderful hidden gems for delicious cakes, and those who have opted for a plant-based diet won't struggle either!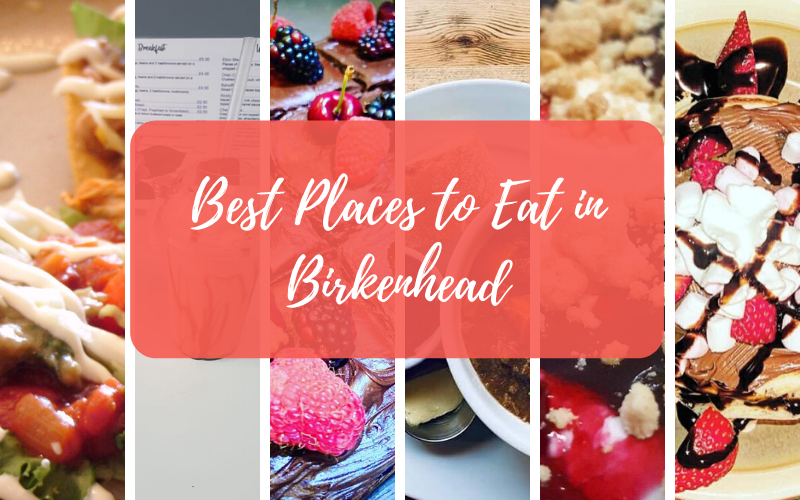 Read our 'Best Places to Eat in Birkenhead' article.
—
Drinking in Birkenhead
Home to a handful of heritage breweries, we're very lucky in Birkenhead to have a range of fantastic watering holes on our doorstep. Those who prefer a gin tipple will find beautiful cocktail bars and excellent places to while away a sunny afternoon.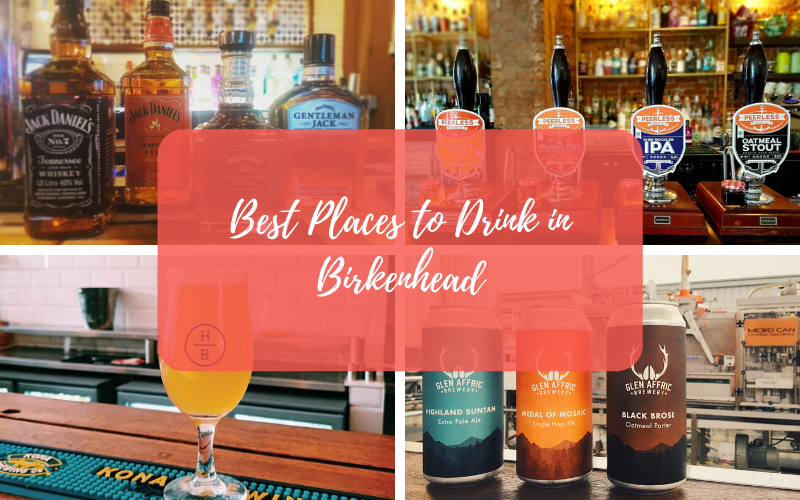 —
Entertainment in Birkenhead
It doesn't matter if you're a family looking to entertain the kids in Birkenhead, a couple looking for romantic date destinations or a young adult looking for a unique weekend experience, there are plenty of small and medium businesses popping up in Birkenhead to cater to your needs.
—