Grow your business online with My Digital Wirral!
This is your digital resource portal into the latest and greatest digital news and advice from around the Wirral Peninsula.
We aim to help you make your first business steps into a digital world or improve your current digital business. We have downloadable guides, advice articles, spotlight features on local businesses and helpful expert advice.
We offer advice around SEO, online branding, building your business website and how to improve your online presence and visability.
Our comments section is open to all and can be logged into using your social media, so you can join in the conversation straight away!
Want to get in the business spotlight?
Are you a Wirral-based business or organisation?
We want to hear from businesses and organisations on the Wirral and how going digital has helped them. Get in touch using our contact form and tell us what it is you do.
Do you have a business event happening on the Wirral?
We can send out our trusty team to cover local events or you can send us some information about your event and we'll discuss it here!
Digital Advice and Wirral Businesses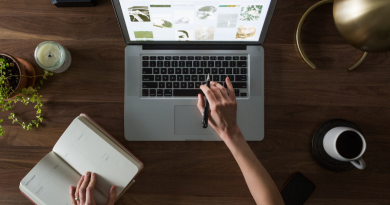 Networking events are like vinyl record players and prawn cocktail – well-established and a somewhat old fashioned way of doing