Best Places to Eat In Birkenhead
Foodies rejoice! If you're in the Wirral and feeling peckish, there's plenty of places to snack in Birkenhead. Whether you're after a sweet treat in the afternoon, or a full blown plate of delicious grub, you have your pick of the best here.
Below, we've listed some of the most popular and highly rated eateries in Birkenhead, so you don't need to worry about scouring listings and asking for recommendations – we've done all the hard work for you.
712-714 Borough Rd, Tranmere, Birkenhead CH42 9JE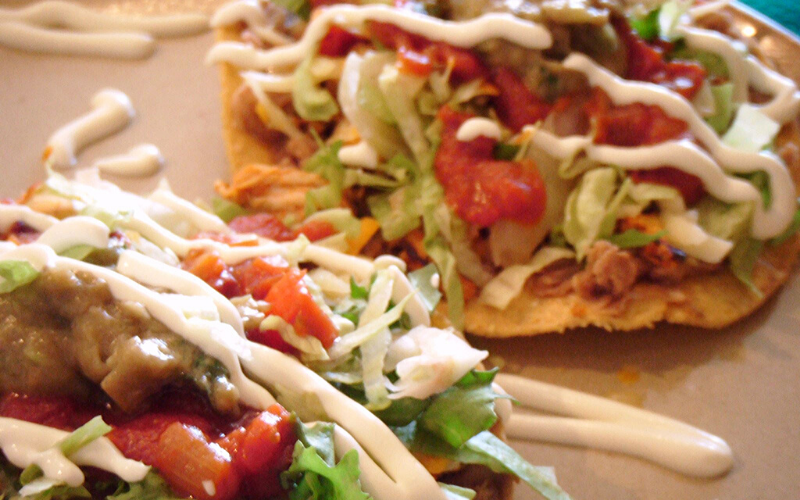 Tostadas at Sombrero Birkenhead
Who doesn't love a taco? This staple of the Birkenhead food scene offers a great selection for both vegetarians and meat eaters, with lots of authentically Mexican dishes to choose from. You can opt for a cosy night in and get a takeaway, or book a table for an evening out, whichever you choose, there's a guaranteed contented food coma at the end of the experience.
The menu includes everyday favourites such as nachos, burritos and fajitas, but there's also dishes you won't find on the usual high street chains like Chile Rellenos Carnee and Albondigas.
58 Market St, Birkenhead CH41 5BT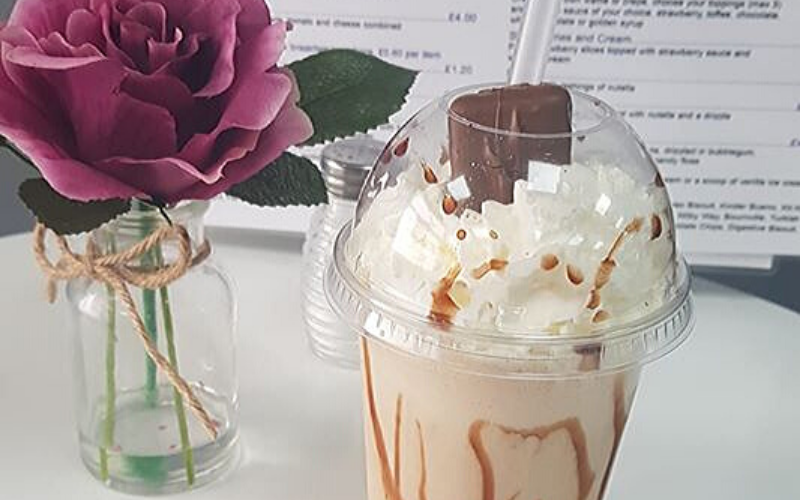 Gelato Shakes at Sugar Dessert Bar
I still reminisce about the first time I found a dessert delivery service, back when I was a student. Luckily, this concept really kicked off and now you can get desserts to your door in most major towns. Birkenhead is no exception; Sugar Food and Dessert Bar offer mastery of the art of waffles and crepes, from Chocolate Fudge Cake Waffles drizzled with chocolate sauce to Oreo Crunch Waffles smothered in Nutella.
Don't forget to wash that down with a luxury gelato shake…
If you're feeling savoury they also offer a tasty selection of burgers, wraps, paninis and toasties, so that really is the ultimate night in with Netflix sorted!
The Basement, 47-48 Hamilton Square, Wirral CH41 5AR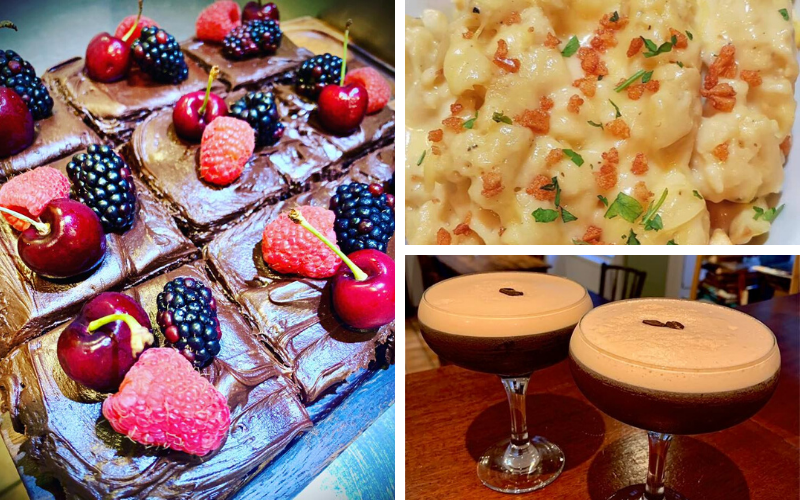 Images from the Joros Vegan Eatery Facebook Page
Getting good vegan food can be a real problem, but in Birkenhead we've got one of the best plant based eateries around. Ask any local vegan and they'll likely recommend this little hidden gem – it's tucked away in a basement on Hamilton Square, and once you know about it, you'll be torn between telling the world about it and keeping the secret for yourself.
Whether you're being a healthy vegan and opting for a delicious soup or salad, or a bit more indulgent and grabbing a cake or warm brownie, there are many reasons to visit this cafe. Although even if you start with a salad, I can't guarantee the experience won't end in a cake… or a cocktail.
Just browsing though photos of past offerings on their Facebook pages leaves you exclaiming 'That can't be vegan!' – Oh but it is!
2 Bedford Rd E, Birkenhead CH42 1LS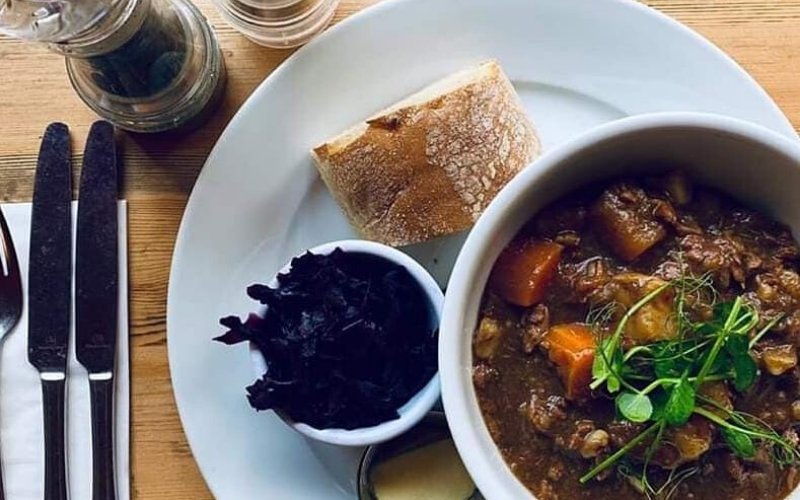 Refreshment Rooms Scouse, as featured on their Facebook Page.
Considered iconic for its roasts, The Refreshment Rooms is one of the best opportunities for pub grub on the Wirral. Brimming with original features and lit up by a chandelier reclaimed from the Cunard Buildings, this pub is a piece of local history with a lovely relaxing atmosphere. It's ideal for a meal with the family, or a chance to sample their extensive selection of gins with a friend.
All the food is locally sourced; with mushrooms grown in West Kirby, eggs from Appleby's Farm, fresh fish from Wards of Wirral and even watercress from Wirral Watercress. Dishes include the traditional such as their homemade scouse, to the exotic such as Coca-Cola ribs, Korean fillet of beef and miso ramen noodles. There's a delicious option for even the fussiest of eaters.
Birkenhead Park Visitors Centre, Park Dr, Birkenhead CH41 4HY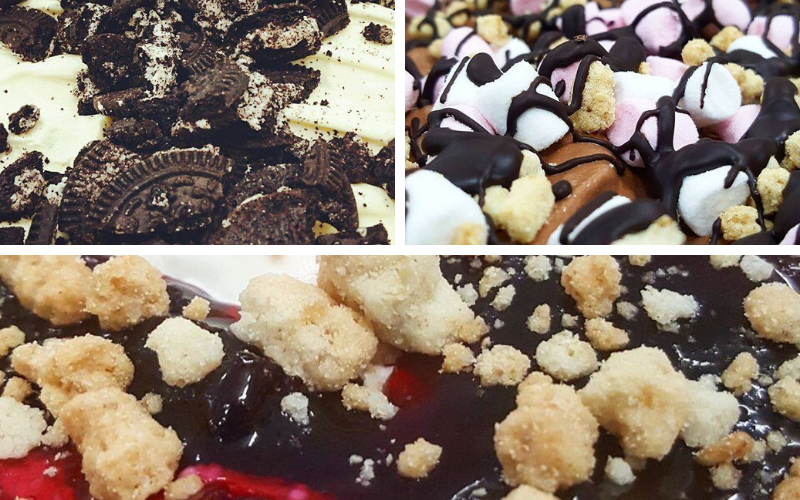 Close ups of Caffe Cream's delicious flavours on their Facebook Page.
Sometimes (perhaps most of the time) you just need a good ice cream, and Caffe Cream do some of the best ice cream around. Sure, everyone loves the traditional when they're made to the highest standards; vanilla, mint choc chip and strawberry are of course, available. However, if you're a fan of more intriguing flavours, there's Jaffa Cake, Rocky Road and Pink Pear Drop.
Situated in Birkenhead Park (the inspiration for New York's Central Park, if you didn't already know), the location provides the perfect excuse – burn some calories traversing the beautiful park, then indulge in several flavours for sampling purposes.
If you're following a Gluten Free or Vegan diet you don't need to miss out, Caffe Cream offers plenty of choice for you too.
121 Royden Rd, Upton, Birkenhead, Wirral CH49 4LX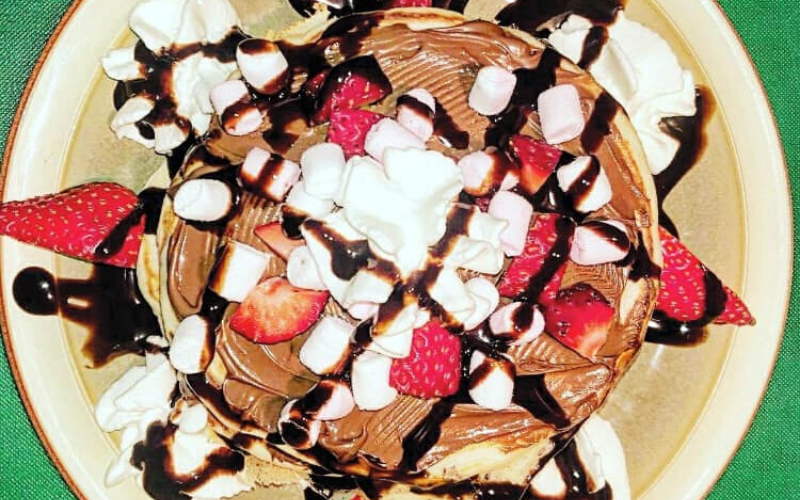 Stacks of pancakes at Daisy's Diner
A true community hub, Daisy's Diner is a fan favourite. Providing proper food, that will leave you full to the brim and very happy indeed, this is the ideal place to get a traditional roast or a stack of pancakes as big as your head, in a friendly, local atmosphere.
If you're craving a fry up after a Friday night on the town, there's no better solution than Daisy's. With eggs sourced from the local farm and no boujee nonsense, you can simply stuff yourself with toast and bacon to your heart's content.
—
Did we miss out your favourite place to eat in Birkenhead? Let us know, head over to the contact us page!