How To Make Your Small Business Bulletproof – Lessons From COVID-19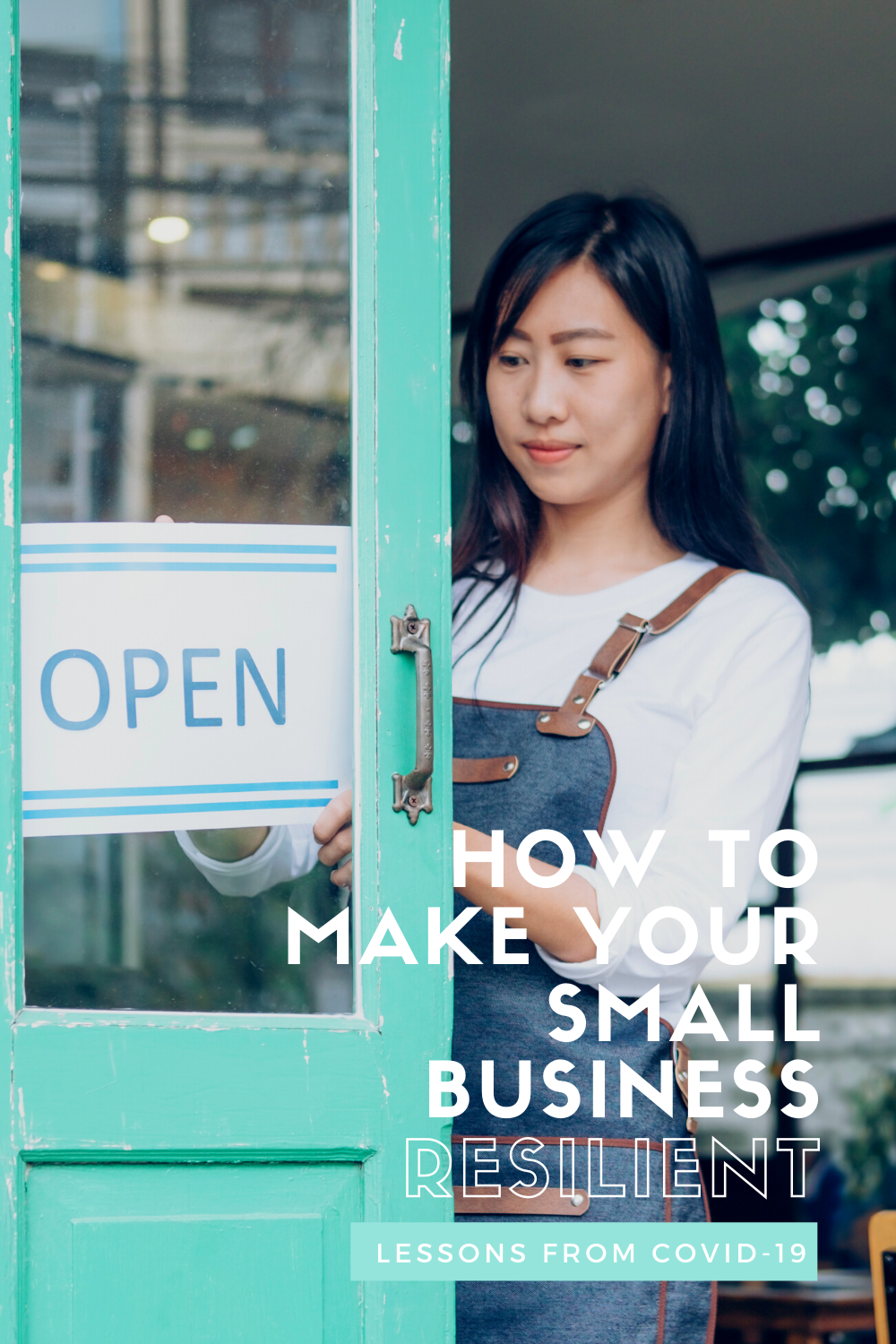 You only need to take a peek at social media to see hundreds of small businesses are struggling with the Coronavirus pandemic. With governments advising everyone to stay indoors, many businesses have immediately lost access to their key customers.
However, adversity often encourages innovation, and we're delighted to have seen so many Wirral businesses rising to the challenge and adapting their business.
From setting up online shops to quickly creating local delivery services, businesses have striven to offer some extremely tempting options to those in isolation.
One thing is certainly clear, having a digital strategy with your business is essential to making it bulletproof in the face of a crisis. That's why we've listed below some ideas you can work on while you're on lock-down.
Have a Bank of Digital Products
When we first saw gatherings of people limited by COVID-19, we saw many businesses adapt by offering a local delivery service instead. This worked well until the next stage of restrictions – as of the time of writing this post, all non-essential reasons for leaving the home are banned. The people of the UK can only leave the house for food shopping, medical reasons and exercise once a day.
This means many businesses lost access to their delivery infrastructure – so what's next you ask? Digital products that's what!
Some businesses that are booming right now include fitness instructors, who have adapted to offering their services streamed online in exchange for a subscription fee.
People are desperate for entertainment at home; just look at how well streaming services like Disney+ and gaming providers are doing.
Ask yourself; can you turn your product digital? Create an online lesson, a printable, a downloadable workbook, the options are quite diverse!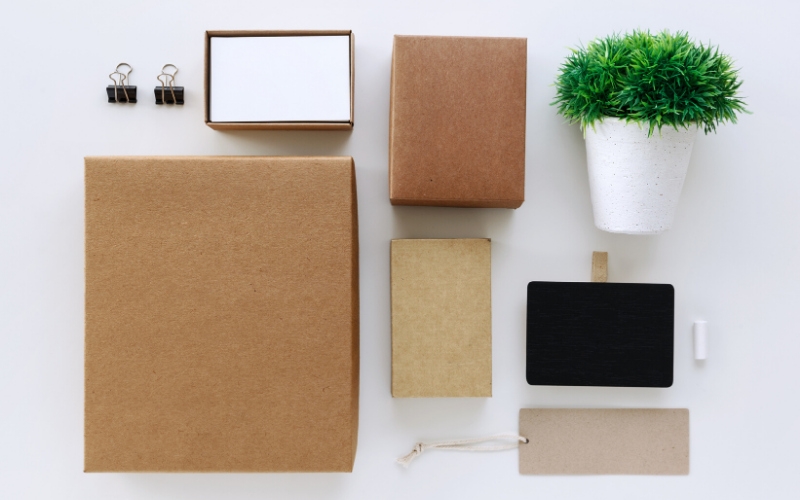 Create an Online Store and Streamline Shipping
Many businesses still think an online store isn't viable due to the cost, but did you know some online stores such as Spotify can cost as little as $30 a month?
Another option is to whip up an eBay or Etsy store, these are completely free to set up, and just charge you a fee per purchase. They don't look as visually appealing, but if you're after something temporary, you can trial things here.
Ensure your store is always stocked with the supplies needed for shipping. You'll need envelopes, mailing bags, stamps, protective packaging and a printer that can handle all those labels. Do your research in advance to make sure you know how much to charge for shipping.
For many small businesses, there is an opportunity to ship items out with just one worker, which is great for isolation, just ensure your customers understand expected shipping times.
Have a Back-Up Local Delivery Plan
If you're a restaurant or similar eatery, maybe consider having takeaway packaging (you can get environmentally friendly types now!) stockpiled. This means you can still generate some cash flow should your business premises have to close.
This isn't just great for viral pandemics, it's also really useful if you can't open your seating area for any other reason, such as a heating fault or flood.
Keep a record of who on your team has a vehicle that can be set up with business-use insurance, and adapt as needed.
Think Like a Content Creator
How many famous influencers do you know of who never seem to leave the house? Twitch streamers, Youtube gamers, fashion bloggers, they're all able to create digital content and monetise it without a physical product.
Creating content such as Youtube videos, an Instagram Feed or a TikTok will give you a fantastic opportunity to market your business to your customers, and if you've already spent some time growing it, it's there to see you through when you need to focus more time on the digital side.
You can monetise content in a variety of ways such as with ad revenue, but Patreon is a favourite of many creatives. It allows your fans to pay a subscription fee to access your exclusive content.
Create a Passive Income With Your Blog (And Help Your SEO While You're At It!)
Blogs that sit on your ecommerce store's website are beneficial in a multitude of ways, just read The Beginner's Guide to SEO and you'll soon understand why digital marketeers are always shouting 'content is king!'.
If your blog becomes successful in your small business' niche, it offers a lot of potential to be a passive income generator for your business.
What is passive income you ask? Well it's simply income that requires a set up, but minimal maintenance.
For example, you could write a blog article that's gaining some serious traction and doing well on Google – perhaps you could link a useful related digital download to that successful blog? Many readers are likely to pay for it if you price it right, and if you set up the correct automation to deliver the product, you really don't need much input.
Having something like this optimised can be a real lifesaver for paying your bills if a different income stream for your business dries up.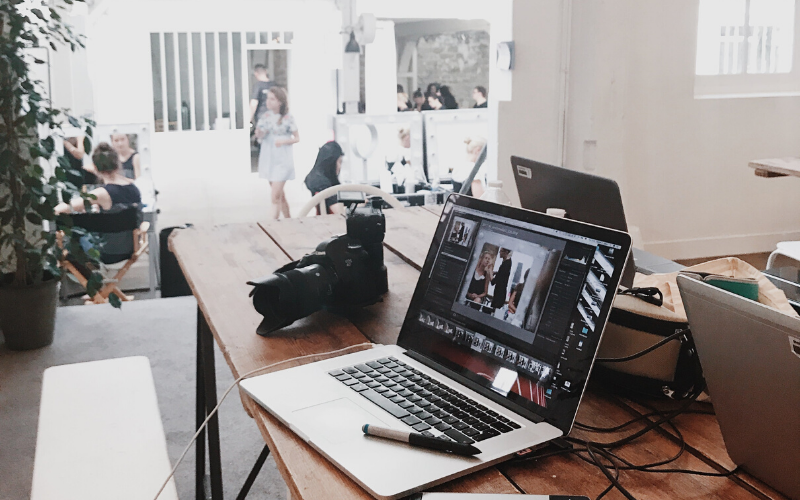 Have All Social Media Ready To Go
Your business, at its physical premises, might be so busy you've never really paid much heed to social media. A common misconception after all, is that businesses who aren't aimed at Millennials and Gen X don't need an active presence on social. This couldn't be further from the truth!
Social Media sites such as Facebook and Instagram have been lifesavers for many businesses struggling with COVID-19 uncertainty. They allow you to keep your customers informed and aware of the latest developments. They're also great for taking orders over if you haven't yet set up a shop – did you know Instagram has a function where you can shop products featured in posts?
Keep Important Business Data On The Cloud
There are plenty of disasters that could lead to you being unable to access your business premises safely, so increasingly businesses are choosing to move important information such as sales data, inventory management and day-to-day operations to the cloud.
Cloud based businesses were able to swiftly move to a home-based working situation as soon as we went on COVID lock-down with minimal disruption to their services.
You can go as simple as keeping your spreadsheets on Google Drive to being a little more high-tech with having your entire EPOS system integrated with your online sales. Either way, we think it will make your life a lot easier.
—
What was your digital lifesaver during the COVID crisis?