5 Things You Should Know Before You Launch An Online Store
With many businesses losing access to their traditional footfall due to the COVID-19 lockdown, we're starting to see more online store launches than ever before. Businesses are starting to recognise the worth in having a digitally-led business.
The benefits of an online store in the midst of a lockdown are obvious. It's a great way to connect with loyal customers and with new customers alike.
Of course many businesses have had to adapt their products and their services to make an online business work for them, but we talk more about that on this blog, over here!
So You're Thinking Of Going Digital With Your Business…
It's all too easy to rush into things when you know you need to adapt quickly to make the most of the situation. However, this is where the old adage "measure once cut twice" comes into play.
Rushing into building an online store without effective planning and strategy can lead to some real problems for both you and your customers, that's why we recommend you take on-board these 5 essential tips before launching your online store.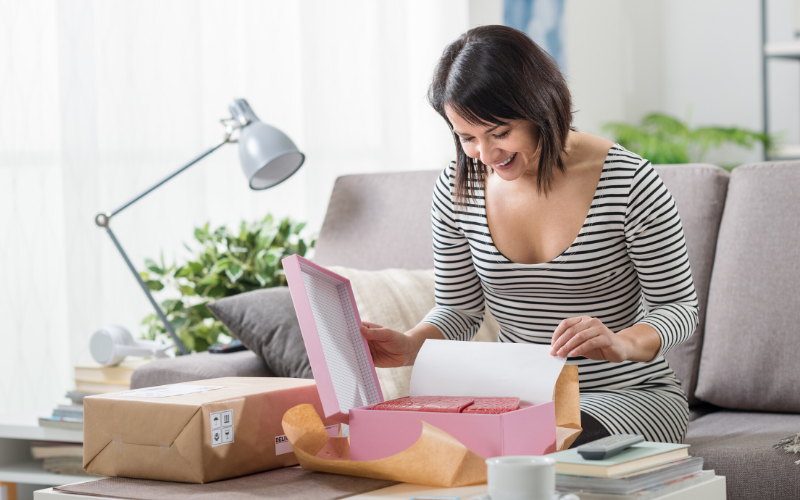 Plan Your Shipping Process
Planning a shipping process can be complicated, and that's before you even think about the effect of COVID closures!
At minimum, you'll need to consider what shipping options are viable for you to offer. There's no point advertising next day delivery if you're not able to get to the post office that often. Investigate all the different options available to you, if you're shipping a consistent larger volume, you may be able to arrange for a delivery service to pick up your parcels from your business regularly.
You'll need to ensure you or your staff are able to process orders regularly and quickly too – set up a cut off point for next day delivery so customers know if they order after say, 1pm, they've missed the opportunity to dispatch from your business that day.
It's better to be honest so your customers are informed, than to have angry customers who aren't receiving their expected deliveries!
Plan Your Admin + Paperwork
It's not as simple as just putting your item in a mailing bag and sending it on its merry way, unfortunately.
At a minimum you should aim to include a print out of the order invoice. Use this to tick off items in the order, and double check sizing requirements and options, as well as quantities. It's good practice to get staff to initial the order invoice before they include it too, which can help if you receive any complaints or queries relating to orders.
You may also want to include returns information, such as a pre-printed label customers can use to cover the price of postage. Many customers now expect free returns as standard, you can also arrange courier pick-up to ensure larger items don't incur unnecessary charges if being returned.
Set Solid Terms and Conditions, and Policies
Even if you have the best product in the world, you're going to have to deal with returns, and occasionally with difficult customers.
Safeguarding your business with legal terms and conditions, and policies such as shipping and returns standards, will ensure customers can interact with your business on a clear standing.
If you operate in the UK, you'll also need a GDPR policy regarding data protection.
Luckily there are plenty of free templates you can grab online, just give them a tweak and you should be good to go.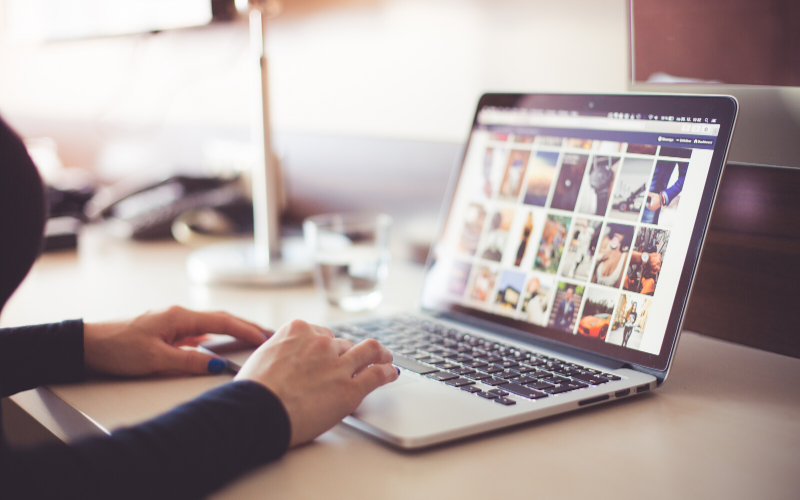 Test Your Site Extensively
Launch day is always going to be fraught with 'things going wrong', no matter how much we try to plan ahead – that said, you can minimise risk by doing some really extensive testing prior to launch.
Get your friends and family to place test orders for products listed for 1p, and test some full price product purchase and refunds yourself.
Ask a group of people to actively 'try to break' your website, you'll be surprised what people can achieve! Common errors include:
Incorrect shipping assigned to an item.
Forms allowing customers to checkout without adequate information.
Payment processing page crashes.
'Infinite Loop' linking, where a link leads users around the same path repeatedly, so they can't complete the intended action.
Stock keeping errors, where customers are allowed to exploit shipping fees and discount codes by ordering certain products together, or in bulk volumes.
Your site not being able to cope with large volumes of traffic, or multiple users checking out at once.
Broken discount codes.
It can be disheartening to find an error, but it will save you a lot of money fixing it before your site goes live!
Capture Emails and Prepare To Build Loyalty
Your launch day, if marketed properly, can be one of the most successful days of your website in the early days. You don't want to miss out on making the most of all that hype!
Ensure at a minimum, you're asking buyers if they'd like to opt-in to your mailing list. In terms of marketing, it costs up to 80% less to retain a customer than it does to find a new one, so keep them sweet!
Why not have some 'Thank You' vouchers printed ready to include with posted orders, or set up a referral scheme to let people who enjoy your product see the benefits of recommending it to friends.
---
Baffled by the idea of going digital? Don't be afraid to get to grips with building your online brand! Keep an eye out for more informative articles, coming your way.