Keeko Kids speak on the success of their business, their recent merger with Stadium Crayons and more
My Digital Wirral spoke to Sarah Chinnaraja – the Managing Director of Keeko Kids and asked her some questions about her business.
Keeko Kids was founded by Sarah Chinnaraja in 1998 with the goal of providing 'passive play for children, creating friendly and accommodating environments as well as complimenting customer service'.
They provide colouring products to restaurants, cafes as well as a number of large clients such as McDonald's, ASDA and M&S.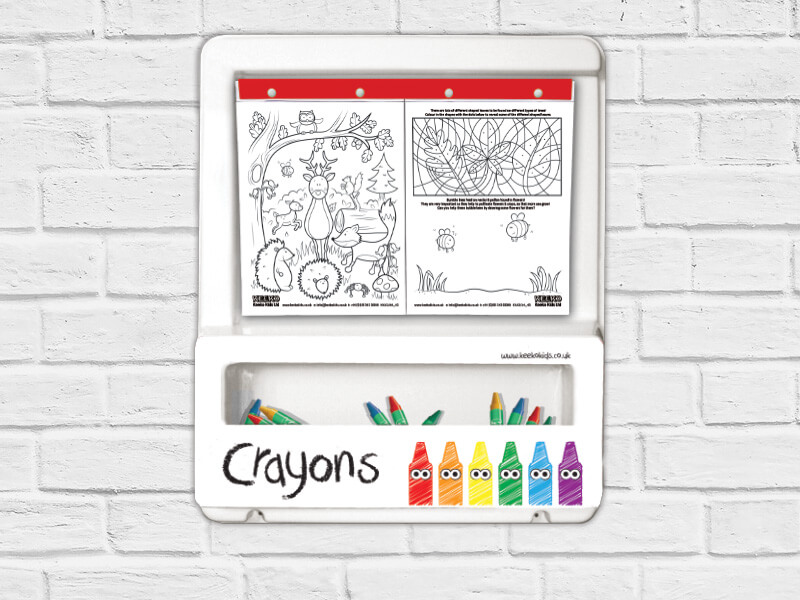 What was your motivation behind wanting to get into the colouring products industry?
I became aware of a gap in the market when my 1st child was young and also wanted a job that would fit in with her and allow me to be there for her outside of school hours.
I began the business thinking I would get a 'proper job' when my daughter was older!
We understand that in 2003 you started a relationship with McDonald's, how impactful has this relationship been in the success of your business?
The relationship with McDonald's totally changed our business. Within a few months of our product being introduced to 10 McDonald's Restaurants in Northern Ireland we had orders from over 1000 restaurants in the UK. We immediately needed more staff and larger premises, I'm pleased to say we haven't looked back since.
What's in-store for the future of Keeko Kids?
This is an exciting time for Keeko as we have completed a recent merger with our sister company and we are in a strong position to move forward as we continue to produce British made quality products, expanding our range and reaching out to new opportunities.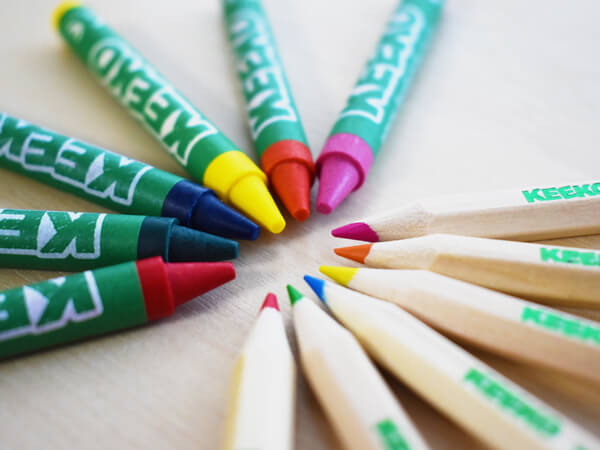 Recently you celebrated the merger of Keeko Kids and British crayon supplier Stadium, what does this merger mean for you?
The merger means that we can consolidate our resources, save costs and time. We can really build the company and brand with a strengthened direction and drive.
It is wonderful to have the whole business in one place and to streamline our production and focus.
What has been your favourite project thus far?
Its hard to say….every project has been amazing. It is always hugely exciting to win new major clients, but the recent project of bringing the companies together has to be my favourite so far as its been a huge time of reflection and marked a great success and achievement. Which has been wonderful to celebrate with the team who have shared the journey.
Having to buy Stadium after it went into administration in 2009 must have been a serious challenge, are there any other significant challenges you have faced since founding Keeko Kids?
Yes it was a massive challenge but one that we took on with gusto.
There have been many other challenges and difficult periods but nothing that we haven't been able to overcome with hard work, determination and a positive attitude from an incredible & loyal team.
Finally, is there any advice you would like to pass on to people who are starting their own business?
Its hard work, its stressful and it's a huge responsibility, but if you have a concept or product that works be prepared for a challenge and go for it. Treat your staff well and be good, honest and always transparent.
Check out Keeko Kids' Services at www.keekokids.co.uk and follow them on social media: Facebook | Twitter | Instagram | LinkedIn
If you run a business and want to be featured on My Digital Wirral drop us a line here.